Although it may seem like a minor detail, selecting the right edge profile can make a huge difference for your countertops, home, and family. The edge profile can help keep your countertop safe against any pressure and breaks, but it can make the countertop safer for children and pets too. 
For someone who has never selected an edge profile before, the options can be a bit confusing and overwhelming, especially since there are so many options to choose from. In this article, we are going to help you find the right edge profile for your home and countertops. Let's get started. 
Edge Profile Options 
There are quite a few countertop edge profile options you can select. Generally speaking, edge profiles will fall into one of two categories: standard edges or premium edges. As their names suggest, standard edges are simpler and require less detail. Premium edges, on the other hand, are more elaborate and sophisticated. Expect premium edges to cost more money. 
Some of the most popular standard edge profile options include the straight edge, half bevel, half bullnose, and full bullnose. As for premium edge profiles, the double quarter round, double bevel, and ogee or cove dupont are some of the most popular. 
Below is a comprehensive list of the most popular edge design choices: 
Straight edge with radius eased edges 

Straight with chamfer eased edges 

Pencil round 

Double pencil round 

Radius 

Double radius 

Chamfer 

Double chamfer

Full bullnose 

Half bullnose 

Demi bullnose 

Chiseled or rocked

Ogee

Ogee roundover 

Dupont 

Normandy 

Cove 

Double cove

Cove ogee 

Cove dupont 

Stair trend 

Waterfall (or triple waterfall)

Platner (or knife-edge)

Laminated 
Which Edge Profile Is Right For You? 
After you learn about all the different countertop edge profile options, you may feel overwhelmed about which one to pick. Luckily, there are a few factors you can consider to help find the right profile for you. Below are the top four factors you need to think about in order to select a countertop edge profile that matches your room, budget, and family.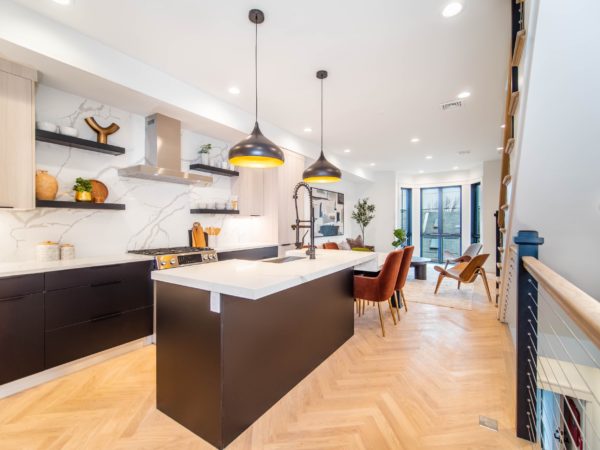 One factor you must consider before selecting an edge profile is how much space you have in your room. Smaller rooms go best with subtle edges, such as pencil round or radius. The subtle edges will not distract from the decor or take up more space than necessary. Larger rooms, on the other hand, can handle more elaborate and detailed edges, like cove dupont.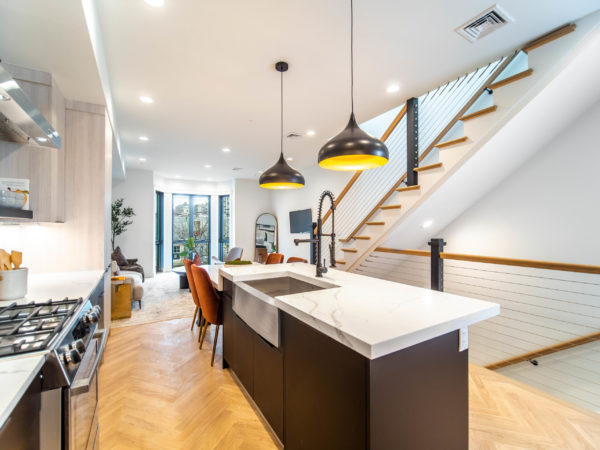 Another factor to think about is your overall decor or styling designs. You don't want your countertop edges to look out of place against the rest of the kitchen. For example, select a simpler edge profile if the rest of your kitchen is minimalistic and subdued. On the other hand, a very elaborate and ornate kitchen may look best with a premium profile, such as a waterfall.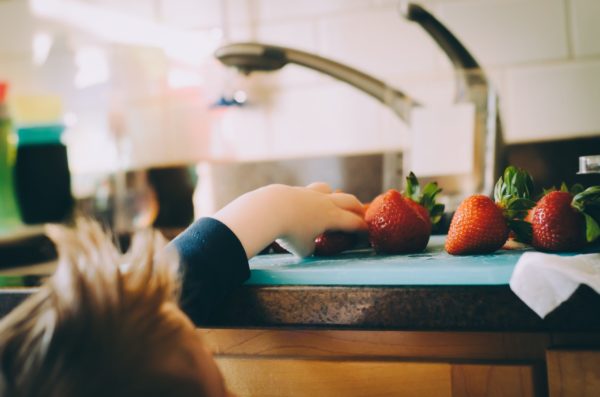 If you have children, you certainly want to be careful about which edge profile you select. Certain profiles are pointy, which can be dangerous for young children. Additionally, some profiles will offer less support at the edges. If your children like to hang onto the countertop, you will want to select an edge that is much stronger and more supportive. 
For households with children, definitely look at more standard edges, including pencil round, half bullnose, and other rounded yet simple edge profiles. Even if you don't have children, these edge profiles may be advantageous if you expect to be putting a lot of pressure on your countertop edges. 
If you don't anticipate putting a lot of pressure on the ends of the countertop and you don't have any children, just about any profile edge will be suitable for you.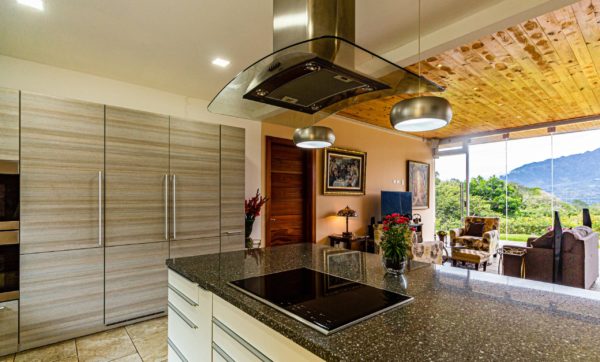 As you probably have already factored in already, your budget should help determine which edge profiles are right for you. Standard profile edges will be much more affordable. If you are on a tight budget, stick with one of these designs. Larger budgets may be suitable for personalized or premium edges. 
Let Us Help
Even though picking out countertop edge profiles can be a bit stressful, it is something you can't ignore. The right edge profile can make or break an entire room. Selecting the wrong edge profile can lead to broken countertops or dangerous accidents. Considering the room space, room decor, children, and budget can help you find the right countertop edge profile for your home.
Visit Pablo Marble and Granite to visualize and learn more about countertop edge profile options. Call us today!